More Articles
Medicaid Program
Medicaid Annuities
Medicaid Application Process
Medicaid Benefits
Medicaid Coverage - Mandatory
Medicaid Coverage - Optional
Medicaid Dental Coverage
Medicaid Disability
Medicaid Drugs
Medicaid Eligibility
Medicaid Nursing Home
Medicaid Providers
Medicaid & Health Care Reform
State Medicaid Programs
State Medicaid Programs List

News Headlines
Medicaid Providers
Medicaid Providers
If you are eligible for Medicaid coverage, you will need to know where to go for medical care and services. The doctors, clinics, hospitals, dentists, and nursing homes that have agreed to accept Medicaid payments are known as Medicaid providers.
There are several different types of Medicaid providers. In general, each state lists Medicaid Providers into the following categories:
Clinic Services - Clinic services often include rural health clinics, federally approved clinics, family planning, developmental rehabilitation centers, private duty nursing, and local education.
Dental Services - Dental services are defined as any covered diagnostic, preventive, therapeutic, rehabilitative or corrective procedure. More Medicaid dental coverage information.
Durable Medical Equipment - These provide medical equipment that can withstand repeated use and is suitable for use inside a home. The equipment and supplies give life-sustaining nutrition, give therapeutic benefits, or allows you to perform tasks that you couldn't because of a medical conditions.
Family Services - These Medicaid providers often provide home and community based services for children under the age of 21. They also provide drug and alcohol treatment, community health services, and case management for children and adults.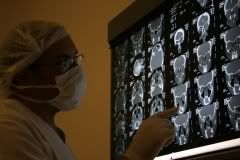 Hospital Services - Provide both inpatient and outpatient hospital services. An inpatient is a patient that is admitted to a medical facility on the recommendation of a physician or dentist, is receiving specialized institutional and professional services on a continuous basis, and is expected to require such specialized services for a period generally greater than 24 hours.
The exceptions to the 24-hour requirement for inpatients usually include but are not limited to deaths (including ER admission), false labor, deliveries, and medical transfers.
An outpatient is a patient that receives professional services at a hospital for a period usually not to exceed 24 hours. An outpatient can be admitted to a room by an attending physician for either daytime or overnight observation. Outpatient hospital services are diagnostic, therapeutic, rehabilitative, or palliative items or services that are furnished by or under the direction of a physician or dentist to an outpatient in an institution licensed and certified as a hospital.
Outpatient services can include scheduled services, surgery, observation room and board, and emergency services provided in an area meeting licensing and certification criteria.
Long Term Care Programs - These services usually involve care of the elderly or persons with special needs. Services can include home health, hospice, integrated personal care, intermediate care facilities for the mentally retarded, nurse aide training and testing, nursing facilities, preadmission screening and resident review (PASARR) and swing bed hospitals.
Managed Care Programs - Managed care is a health care model that was designed to establish a better way to manage all Medicaid eligible beneficiaries.
Pharmacy - These services are provided by certified and approved pharmacists. They provide prescription drugs to Medicaid beneficiaries.
Physician - Physician (doctor) services typically include the full range of preventive care services, primary care medical services and physician specialty services. All physician services must be medically necessary and appropriate for the treatment of a specific diagnosis as needed for the prevention, diagnostic, therapeutic care and treatment of a specific condition.
Physician services are performed at physician's offices, patient's homes, clinics and skilled nursing facilities. Technical services performed in a physician's office are considered part of the professional services delivered in an ambulatory setting unless designated as a separate service.
State Agency Services - Medicaid beneficiaries are often referred to other State agencies for treatment or assistance. These usually include Departments of health, social services, mental health, alcohol and drug treatment centers.
Transportation - Transportation Programs usually provide emergency and non-emergency transportation for Medicaid beneficiaries including those with special needs, to and from covered medical services by Contractual, Ambulance and broker contracts.
MedicaidProgram.net is an information website owned by What Is It LLC.
Learn more about What Is It at MyWhatIsIt.com... "We Simplify The Complex".

The official U.S. Government Medicare Web site is cms.gov.
© 2013 |
Privacy Policy
| Powered By
|